Year1985′ @ Al Mansoura, Doha
Al Sulaithi Modern Development
AL-SULAITHI GROUP OF COMPANIES – A technocrat enterprise promoted by a qualified group of people with prime experience in HVAC Contracting and Trading. Since 1985, we have been regarded as one of the most reliable and reputable names in the state of Qatar in the categories of HVAC Projects, Maintenance, Spare Parts, Cold Rooms & Fans, Motor winding, and Compressor Overhauling.
Al Sulaithi Group has provided services to Qatar in the areas of air conditioning and refrigeration systems, air conditioning system maintenance and repair, and sales of spare parts for practically all brands. Al Sulaithi Modern development Trad & Cont. and our sister companies being ISO 9001, 14001 & 18001 certified by WQA, we are proud to say that we are among the top traders and contractors for electromechanical and HVAC systems in the State of Qatar.
Over the course of our past years of service, we have successfully finished and turned over numerous projects totaling millions of Qatar Riyals in the sector of air conditioning throughout the State of Qatar. The projects executed are of different applications such as: Factories with high equipment load, Hospitals, Recording studios with low sound level, kitchens with 100% fresh air supply, Hydrotherapy pool with humidity control, Hotels, Theatres, and Commercial & Residential complexes etc.
SMD Contracting Services Include
Chillers
Package Units
Ductable Units
Precision Cooling System
Dehumidifier
Cold Room & Fans
Split Type AC
VRF & VRV Systems
Al Sulaithi Modern Development includes a wide range of air conditioning spare parts and accessories that provides essential products for the HVAC (Heating, Ventilation, and Air Conditioning) industry. Our shop serves as a valuable resource for contractors, technicians, and individuals seeking high-quality components to maintain, repair, or enhance their air conditioning systems.
By offering a wide range of spare parts and accessories, we cater to the diverse needs of our customers. These may include components such as compressors, condenser coils, evaporator coils, expansion valves, fans, motors, filters, thermostats, control boards, refrigerant gases, and various fittings and connectors. Adding to the stock of accessories like insulation materials, ducting components, air diffusers, grilles, and more.
Our shop provides a convenient and reliable source for customers to find the specific parts they need, ensuring the proper functioning and efficiency of their air conditioning systems. We understand the importance of offering genuine, high-quality products from reputable manufacturers to build trust within our customers and ensure the longevity of their HVAC systems.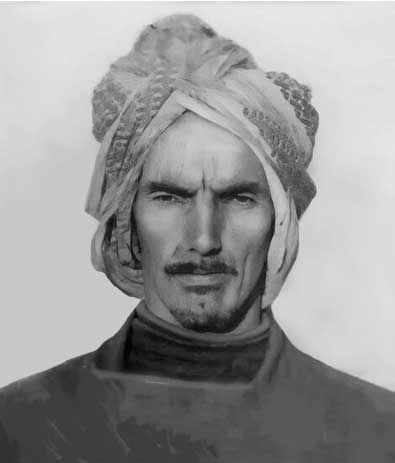 Mr. Saleh Abdullah Abdurrahman Al Sulaiti
Our founder, the late Mr. Saleh Abdullah Abdurrahman Al Sulaiti, has been and will always be our mentor and guide since 1985. He was the cornerstone of our organization, and thanks to his wisdom and values, the company has flourished into a formidable organization under his leadership, principles, and unwavering support. The Al Sulaithi team will forever remember Mr. Saleh Abdullah Abdurrahman Al Sulaiti with deep gratitude and appreciation in our hearts.